Contact The Good Earth Garden Center
Contact The Good Earth Garden Center
For more than 48 years, The Good Earth Garden Center has been helping customers in Little Rock achieve the lawn or garden of their dreams.  Our award-winning garden center has everything you need for your next gardening or landscaping project as well as comprehensive Landscape Services for those looking to have projects done for them!  Be sure to take a stroll through our Gift Shop during your next visit too. Would you like to find out more about our garden center in Little Rock?  You can visit with us at: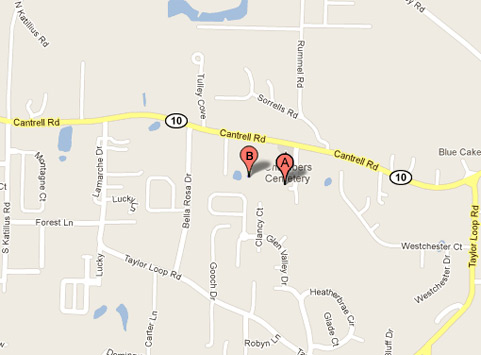 Our current hours are:
Mon-Sat: 8 am – 5 pm
Sun: 11 am – 5 pm
Holiday Hours:
Easter: Closed
Fourth of July: Closes at 1 pm
Labor Day: Closed
Thanksgiving Day: Closed
Christmas Eve: 8 am – 2 pm (if not a Sunday)
Christmas Day: Closed
New Years Eve: 8 am – 2 pm (if not a Sunday)
New Years Day: Closed
NOTICE: Sunday hours (11 am to 5 pm, spring and fall only) are seasonal.  Regular hours are Monday-Saturday 8 am to 5 pm. We offer extended hours during peak spring season only. 
Also, we are primarily an outdoor business so weather conditions like extreme rain, extreme heat, sleet, and snow impact our hours.  Call us, check our Facebook page or follow us on Instagram for the most recent updates during inclement weather (typically closed due to weather when the Little Rock School District closes due to weather).
We are closed on Easter Sunday, Labor Day, Thanksgiving Day, Christmas Day and New Year's Day and may close early on other holidays such as July 4th, Memorial Day, Christmas Eve, etc.  Check Facebook/Twitter for early closing notices on major holidays.
So stop by and let us help you with your landscaping or gardening needs!
Good Earth- Great Experience is our goal! We value your feedback.