The Good Earth Garden Center wouldn't be complete without a stroll through the Water Gallery with over 50 running examples of self contained classic, contemporary, ceramic, natural stone and concrete fountains. You'll also discover birdbaths, statues, wall plaques and a slew of fun goodies to enjoy and purchase for yourself or as gifts! If you find the Fountain you can't live without, feel free to ask about take out, delivery and set up options. We can also custom make fountains directly from our large ceramic pottery selection right here for you, with everything you'll need to have a one of a kind water feature at your home. See you soon!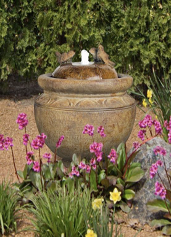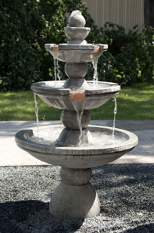 Interested in ordering a fountain, statue, concrete pot or birdbath we don't currently have? Fill out the form below and we'll get back to you with more information.
We can order from:
Massarelli's, Henri Studio, Campania, and Unique Stone.
Ordering is subject to availability. A minimum deposit of 50% is required to order. The wait time varies from vendor to vendor and will be communicated once we inquire about your item. Fall of 2022 update: please be aware wait time could be over 6 months.
View Map of The Good Earth