The Good Earth Garden Center opened in 1974 on the outskirts of Little Rock, west of the city limits.
Over time, the town expanded to the west, enveloping The Good Earth in a thriving new area full of growth. What began as primarily a retail store and growing facility has developed into a full-service garden center, complete with landscape design/build services, irrigation installation and repair, lawn and landscape maintenance, and a gift shop. We still grow most of our perennials and have the largest perennial and pottery selection in the state. The Good Earth began with less than 5 employees and now has a staff of 50 or more, depending on the season.
In the spring of 2011, The Good Earth Garden Center purchased neighboring Arkansas Garden Center-West, creating even more opportunities to serve the community. This merger has allowed us to offer new, exciting destinations like our expanded gift shop!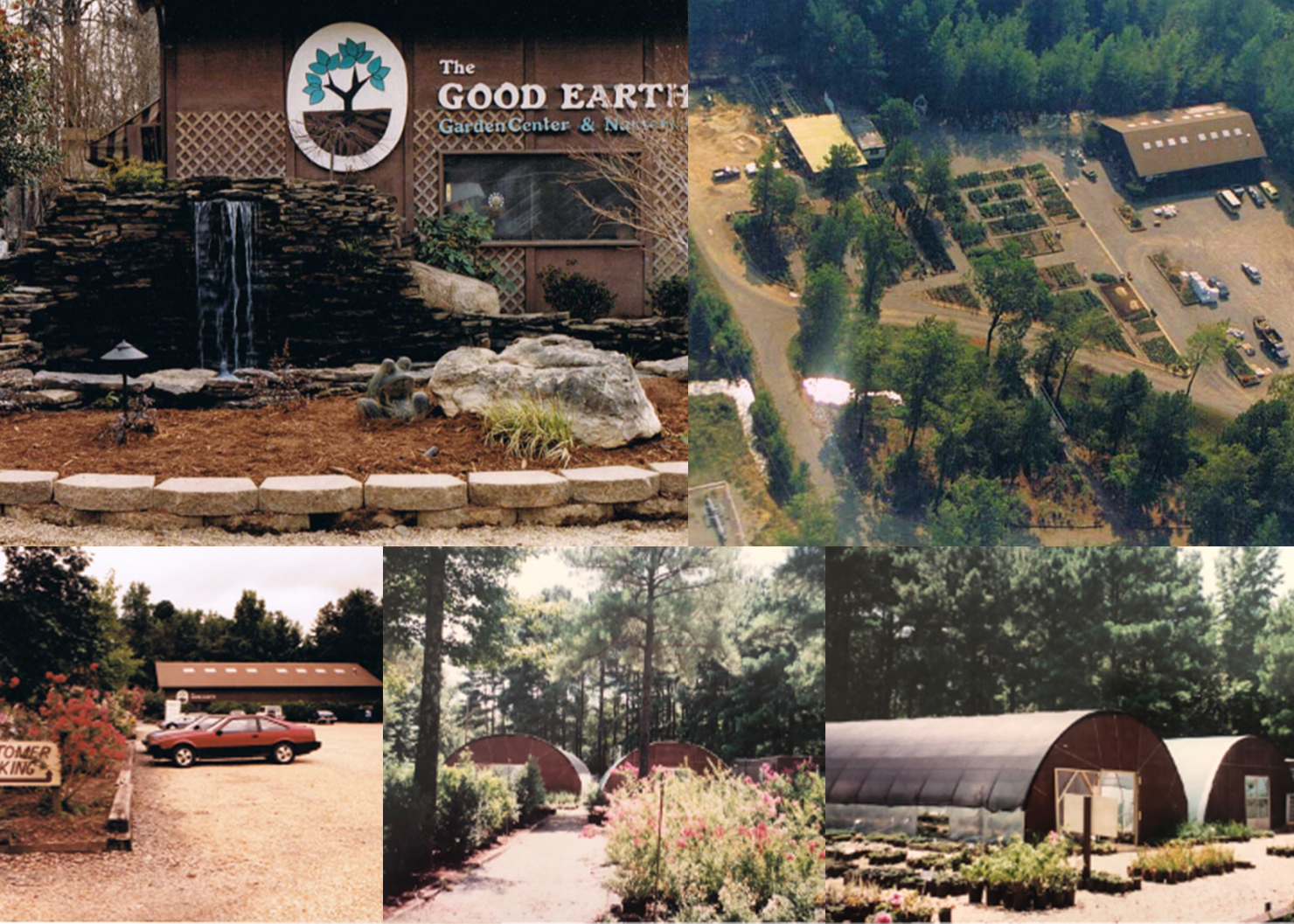 For over 48 years, our mission at The Good Earth has been to provide a wonderful experience for you.
We enjoy getting to know our customers and developing great relationships. As a result, we have loyal customers that come back year after year for plants, lawn products, a new landscaping project, or simply for sound advice. The Good Earth has won many awards, but the ones we are most proud of are our customer service awards. We understand that the more we know about you, the better we can meet and exceed your expectations.
We realize that your patronage represents an investment in your home, and we respect the trust you have given to us. It's been exciting to serve the community for almost five decades and we look forward to many more years of helping you realize your landscaping dreams!