Arkansas Made Gift Ideas at The Good Earth
Print
Arkansas Made Gift Ideas at The Good Earth
Did you know that we have a 5,000 square foot Gift Shop, filled with all kinds of lovely gifts, including many locally made items?  Check these out!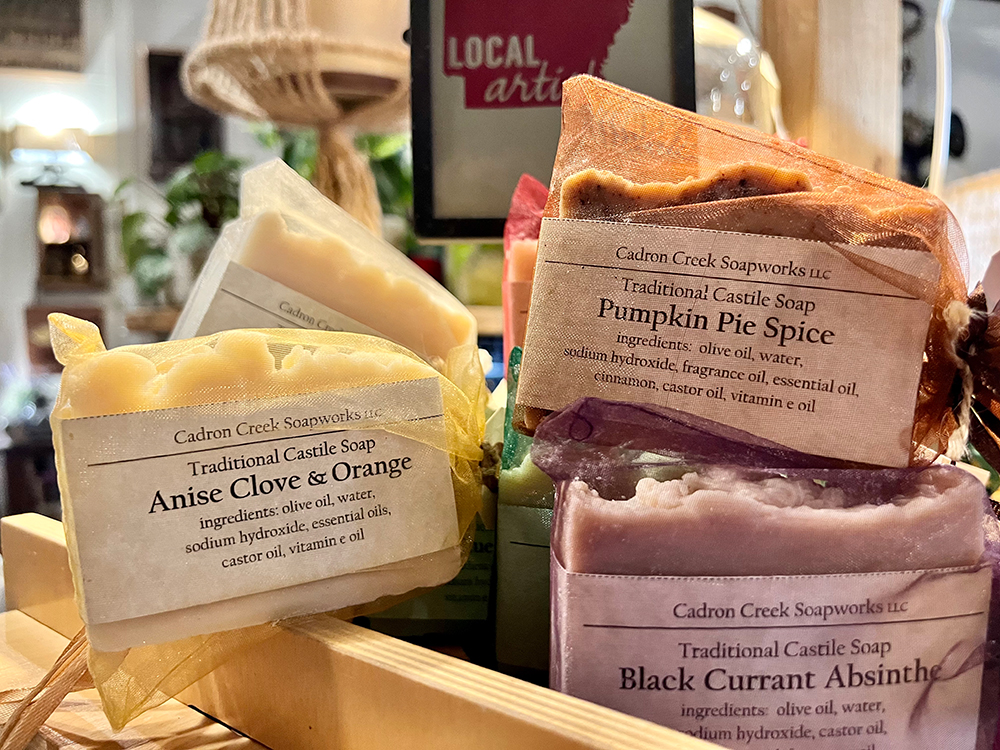 We are very excited to share with you about this fragrant castile soap from Cadron Creek Soapworks! These have been made at a farm in Mount Vernon since 2011, and the scents are delightful. Cadron Creek Soapworks uses natural ingredients, many sourced locally. Making useful soaps that don't contain coconut oil, palm oil, soybean, corn, gluten, lard, or tallow is their first priority.
Each of our team members already has a favorite… wonder which one will be yours?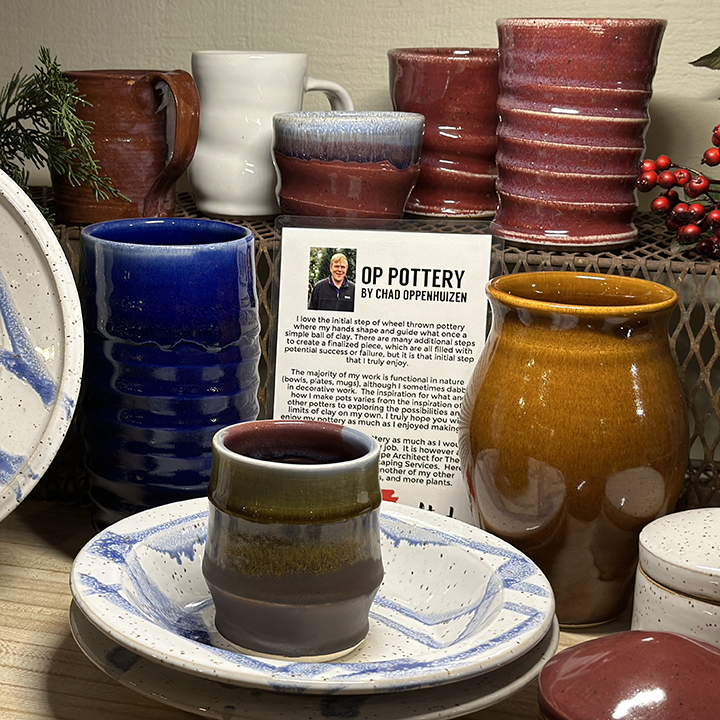 Speaking of our team, we have pottery from several different local artists, including our own Landscape Services team member, Chad! The mugs and bowls pictured above are his; each one is unique, making for a very special gift.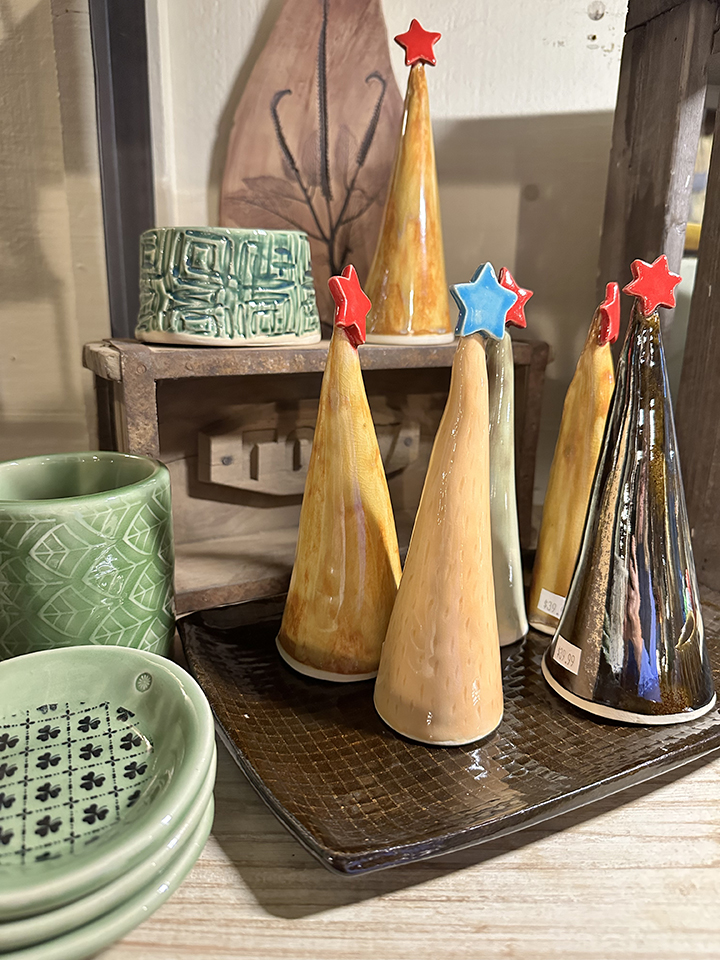 We also carry Honey Bee Pottery from Piper Groves. Piper's pottery features an interesting and eye-catching use of texture.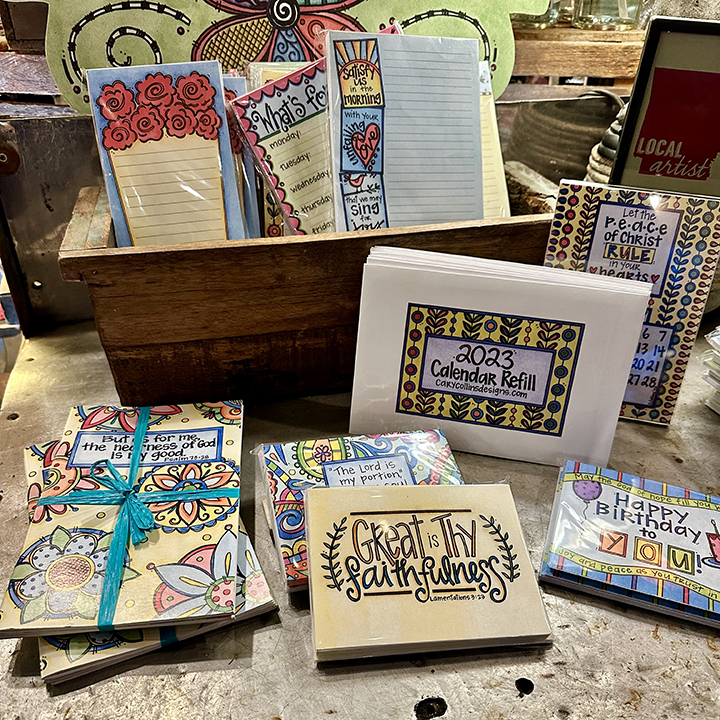 Over the past 20 years, Cary Collins Designs has grown from a dream to an inspiring business.  Read more about Cary's journey here! Each year, we stock her calendars and refills, both of which are very popular gifts. Each month, enjoy unique artwork and a scripture.  She also has a variety of note cards and writing pads.  The bright colors and uplifting messages are so sweet!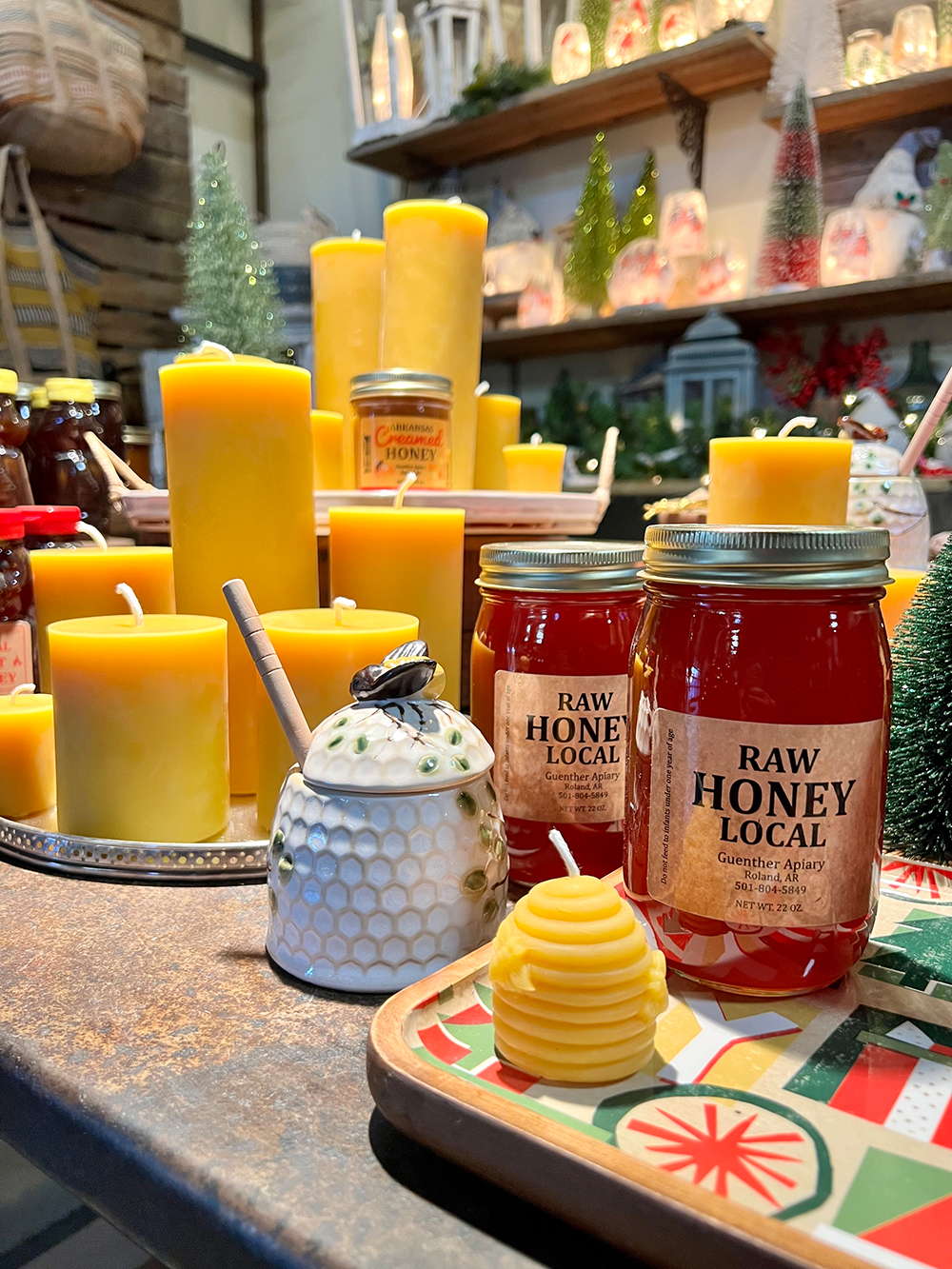 And speaking of sweet…local honey! Guenther Apiary honey is especially delicious so consider grabbing some for yourself as well!  We love the honey, and of course, the creamed honey, which is available in a variety of flavors, including Strawberry and Blueberry. We are very excited to stock their beeswax candles now too!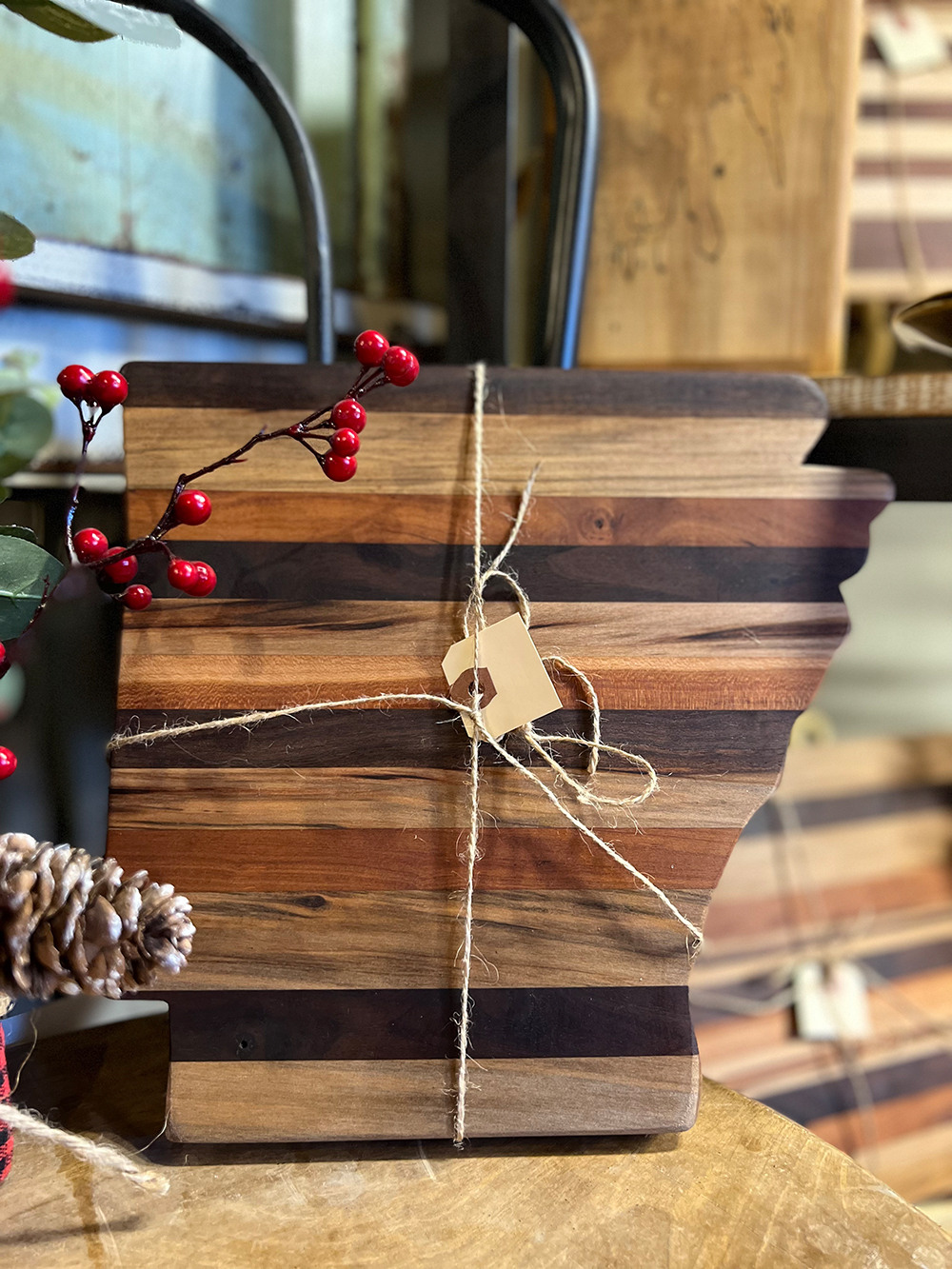 We would like to introduce you to our newest local artisan, Richard Zimmer, a self taught woodworker. He has been woodworking since his teens. Each piece is handcrafted from native or reclaimed wood, including walnut, cherry, maple, honey locust and cedar.  His goal is to introduce people to quality craftsmanship.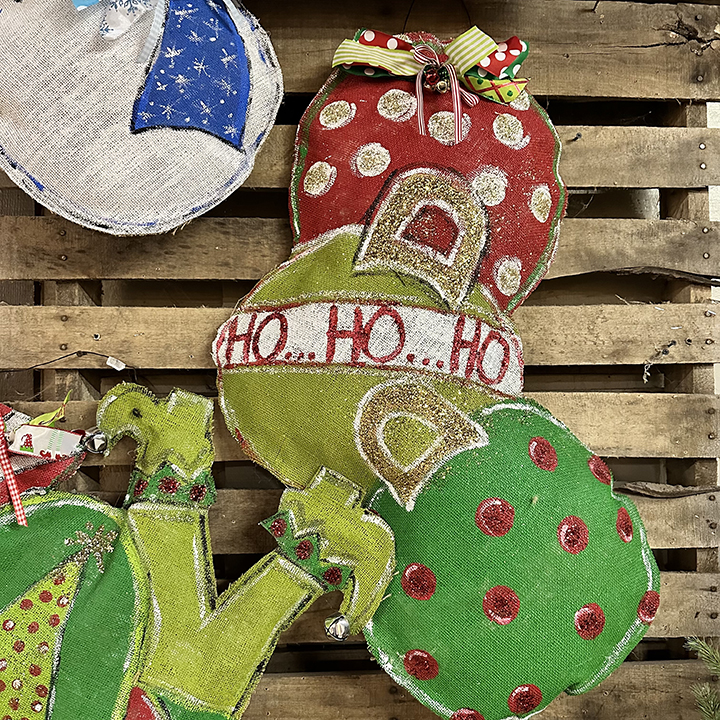 Born and raised in the Midwest, artist Biz Northup, creator of Molly Kate doorhangers, enjoys the outdoors, gardening, reading, creating new crafts, decorating and traveling. She comes from an elementary education background so it was a natural fit for her to use her creative talents to product fun, spirited decor. Biz gets her inspiration for new ideas by listening to friends who have purchased her creations and by shopping hidden gems throughout the United States. Door hangers are handpainted; each one is unique.
As you can see, The Good Earth Gift Shop has many locally made gifts for your loved ones.  We also promote self- gifting; treat yourself, you deserve it!
And if you just aren't sure what to get someone, a Good Earth gift card is a great choice!  Stop by to purchase one or if you don't live nearby and you would like one for someone who does, give us a call.  We can mail one out, just have a mailing address handy when you call!