Our Favorite Pumpkin Recipes
Print
Our Favorite Pumpkin Recipes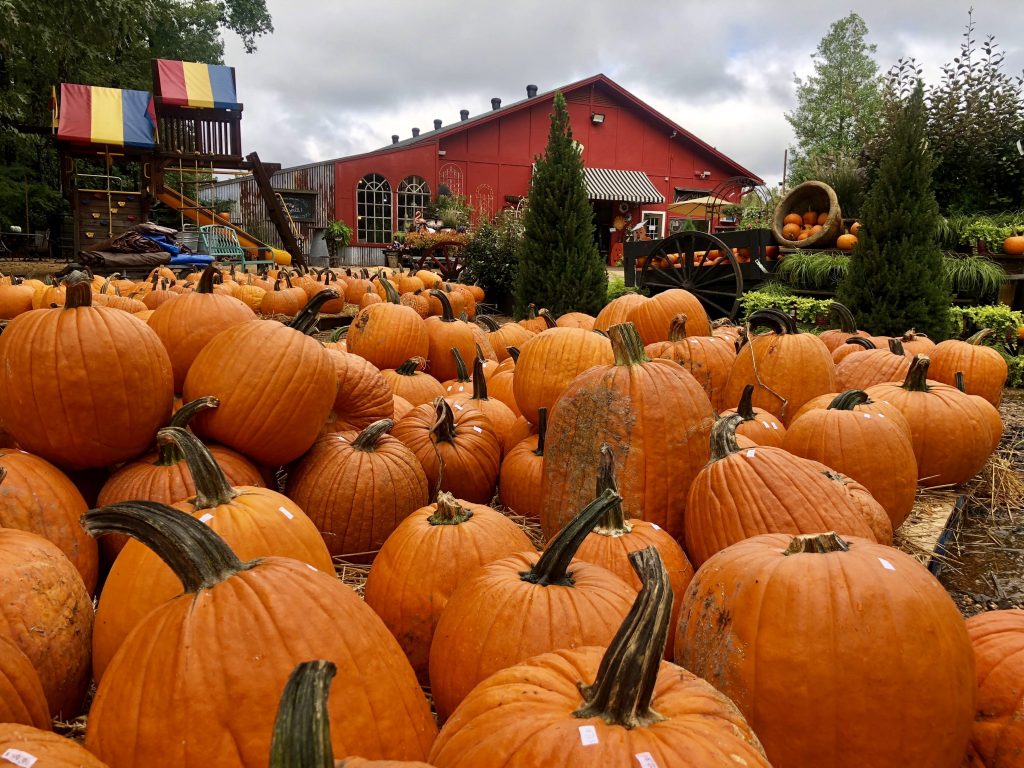 What says fall more than pumpkin? How about baking a pumpkin to use in pumpkin themed recipes instead of using canned?  If you have been to the grocery store and looked for pumpkin puree recently, there is a good chance you came up empty handed due to the can shortage.
But worry not, it's simple to bake a pumpkin (pie pumpkins and fairytale pumpkins are especially good!), then either mash it up or use a food processor to create puree.  You can then measure it out in cups, place in freezer bags and freeze for later use. Make sure you write out how many cups are in each bag for your convenience later. If you know what you will be making, and how much the recipe calls for, put just that amount in each bag to cut down on future measuring.
To bake a pie pumpkin, wash it well, cut it in half, remove the seeds (keep for roasting if you like), and brush inside with either coconut oil (for sweet recipes) or avocado oil (for savory recipes).  Lay flesh side down on a parchment paper covered backing sheet and pierce skin with a fork.  Bake at 350° F until fork tender.  For a 2-3 pound pie pumpkin, it should take approximately 40 minutes.  For larger pumpkins, the same process applies but baking time could be longer.
Turn the pumpkin over when done, and scoop out the pumpkin, leaving the skin behind. Puree in food processor, blender, or mash. Add a little water if needed. Either confirm that your food processor can handle heat or wait until it cools to place in appliance. Pretty easy, right?
Here are some recipes that our team members love; Gregg featured them in his recent segment on FOX16's Good Earth Greenhouse!
Pumpkin Peanut Butter Pup-kin Treats
1 cup pumpkin puree
1/2 cup all natural peanut butter
1 3/4 cup whole wheat flour
(will also need parchment paper)
Preheat oven to 350° F.
Line cookie sheet with parchment paper. Combine ingredients and mix until clumpy and not sticky.  Lay down a sheet of parchment paper and place dough on it. Lay another piece of parchment paper over the dough and use a rolling pin to roll dough to 1/4 inch thickness.  Peel off top layer of parchment paper and cut out the treats.  Bake on lined baking sheet for 8-10 minutes and cool.
Pumpkin Mask
2 tablespoons pumpkin puree
1/2 teaspoon honey
1/2 teaspoon milk
1 drop cinnamon essential oil
Mix well and apply to skin. Wash off when mask is dry.
Pump-Cakes
1 pie pumpkin
Sugar
Butter for pan
Pancake mix
Cinnamon sugar
Roast as described above, cutting in pieces instead of making puree.  Make pancake mix to recipe. Add roasted pumpkin pieces to batter by folding them in. Add 1/2 cup of sugar. Make pancakes as usual, then sprinkle cinnamon on top after flipping.  Plate, wait to cook, then enjoy!
Other recipes featured include:
Slow Cooker Pumpkin Spiced Cider
Our staff did make some variations; for example, left out nuts in Trifle recipe due to food allergy, and added melted caramel to thicken layers. In the Pumpkin Bread recipes, used apple cider instead of water, added a teaspoon of vanilla, and used 2 cups white sugar and one cup of brown sugar.