Pick of the Week, Our Team's Favorites
Print
Pick of the Week, Our Team's Favorites
It's really fun for us to find out what our team member favorites are, and we thought you might be interested too! Each week, we will add a new favorite to the top of this blog post. That way, you not only know what we are crushing on this week, but also previous weeks as well. Give us a call or email us to check inventory as things sell fast, especially during our busy seasons.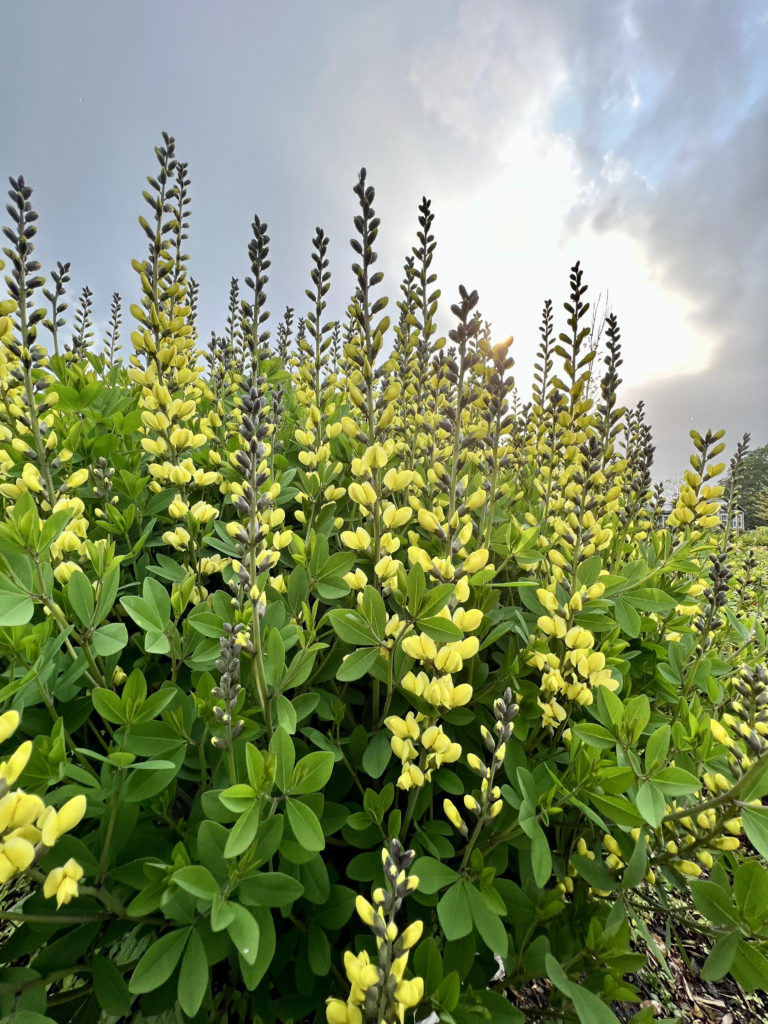 'LEMON MERINGUE BAPTISIA
Jen G's Pick of the Week
This plant is a show stopper!  It looks almost like it's glowing brightly, especially on cloudy days.  It grows to 3 feet wide and tall, making a wonderful backdrop in a sunny perennial border.  Bees and butterflies love it as much as I do. What else? It's a deer resistant nativar that makes an outstanding cut flower! I could go on and on about this plant.
All of the baptisia are on my favorites list; they share many of the same qualities as Lemon Meringue.  This particular variety is my favorite of the baptisias because of the vibrant color.
One quick note; a nativar is an improved variety of a native plant; there are many cool nativars to choose from, like many of the coneflowers we offer.  When people ask about whether we have native plants, we do carry some natives… but also lots of nativars!
Check back soon for more Staff Picks of the Week!