Beautiful Perennials that Thrive in Hot Weather
Print
Beautiful Perennials that Thrive in Hot Weather
We have already had taste of summer temps and of course, there are more on the way.  Just like with people, some plants handle the heat better than others, and actually thrive in our hot Arkansas summers! In this post, we are going to write about a few of the many sun loving perennials that live for the heat.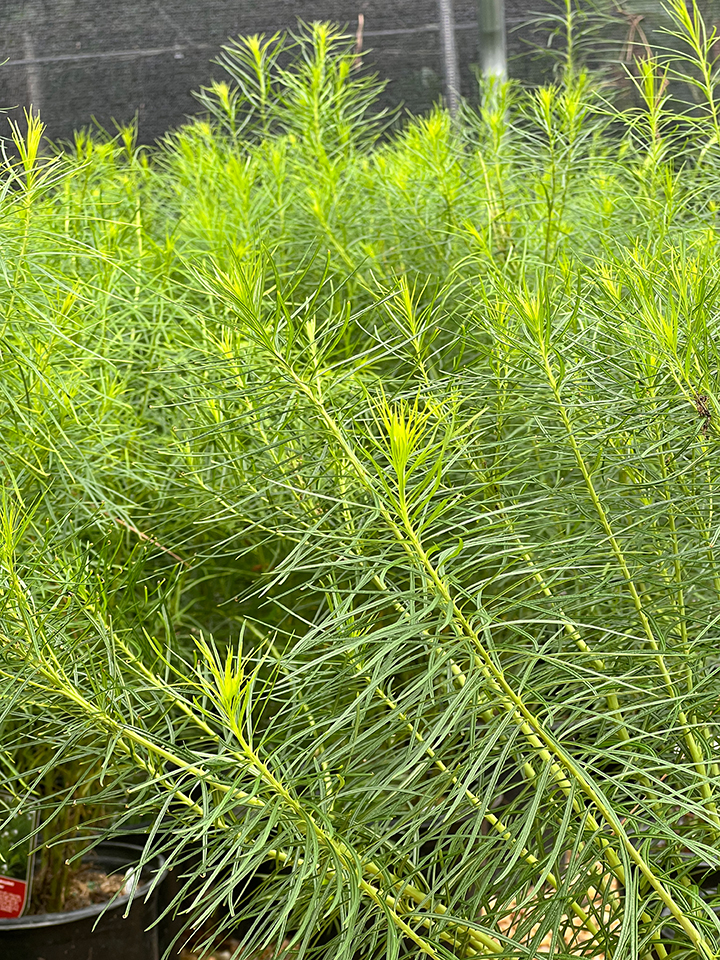 Arkansas Blue Star – Amsonia hubrichii
It makes sense that this perennial loves our summer heat, given that it is native to Arkansas! The leaves are needle-shapes but soft to the touch.  Each shoot waves gently in the breeze, making it a wonderful texture addition to a sunny spot.  This perennial gets its name not only by location but by the blooms; light blue, star-shaped flowers. Another outstanding feature is the fall color it offers; a bright gold! Mature size is 32- 40″ in height and width, making a wonderful option as a background plant in a perennial border garden.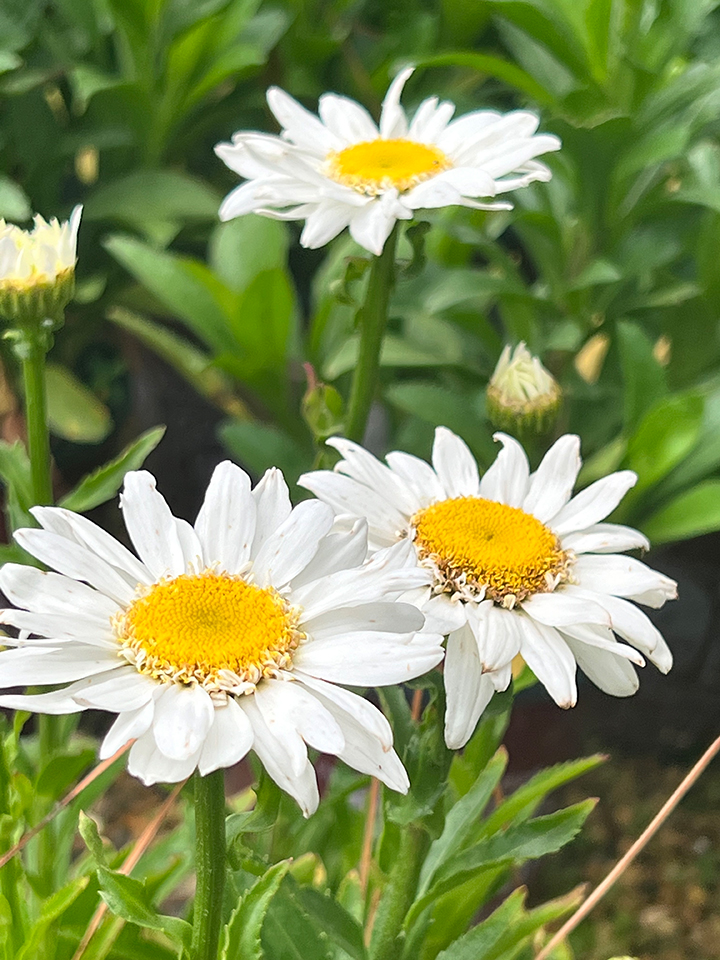 Shasta Daisy – Leucanthemum
So much to love about this perennial, not the least of which include abundant, bright white blooms that stand strongly above medium green leaves. There are taller growing varieties like Becky (grows to several feet tall) and smaller growing ones like Christine, which tops out around 10 inches in height. Width varies by variety as well; clumps can be divided and shared with friends. Shastas are long lasting cut flowers too!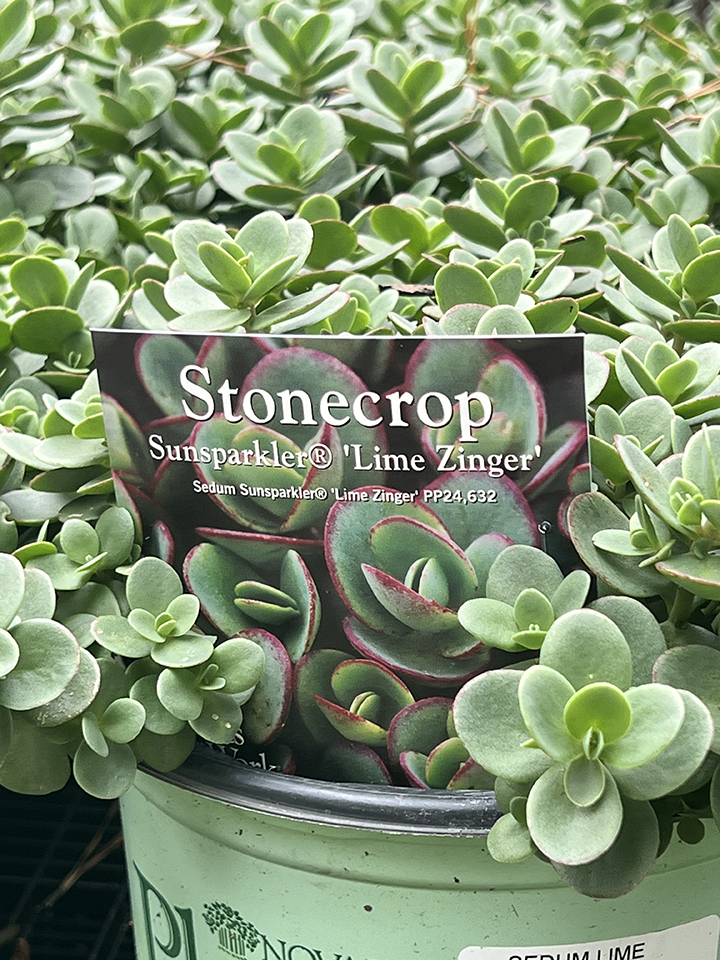 Sedums
Sedums have been around forever but there are constant additions to these garden favorites! These are perennial succulents, whose leaves store water, making them very heat and drought tolerant once established.  Some varieties are low growing groundcovers (like Lemon Ball and Lime Zinger) and some are upright, such as Thundercloud (a more compact and vibrant blooming improvement on Autumn Joy) or Plum Dazzled. Leaf and bloom color vary widely too. Leaves might be lime green, green with colorful edges, variegated, purple, or blue-gray. Blooms may be insignificant or stunning; it all depends on variety! Sedums are perfectly at home in rock gardens.
Meadow Sage – Salvia
This is another genus of perennial that has many variations to choose from!  This one is a Salvia greggi called Heatwave Blaze… and it's pretty obvious why; that red is blazing red. This one is bigger than some of the other salvias and grows to about 30 inches tall with a width of around 36 inches.  Hummingbirds and other pollinators love this perennial! Heatwave Blaze has a long bloom season; from spring to fall.  May Night is another popular salvia; it features purple bloom spikes above gray-green foliage.  These plants may not look much alike but they do share a very important feature; they both love the heat, bloom for a long time and are wonderful in water wise gardens, due to being drought tolerant once established.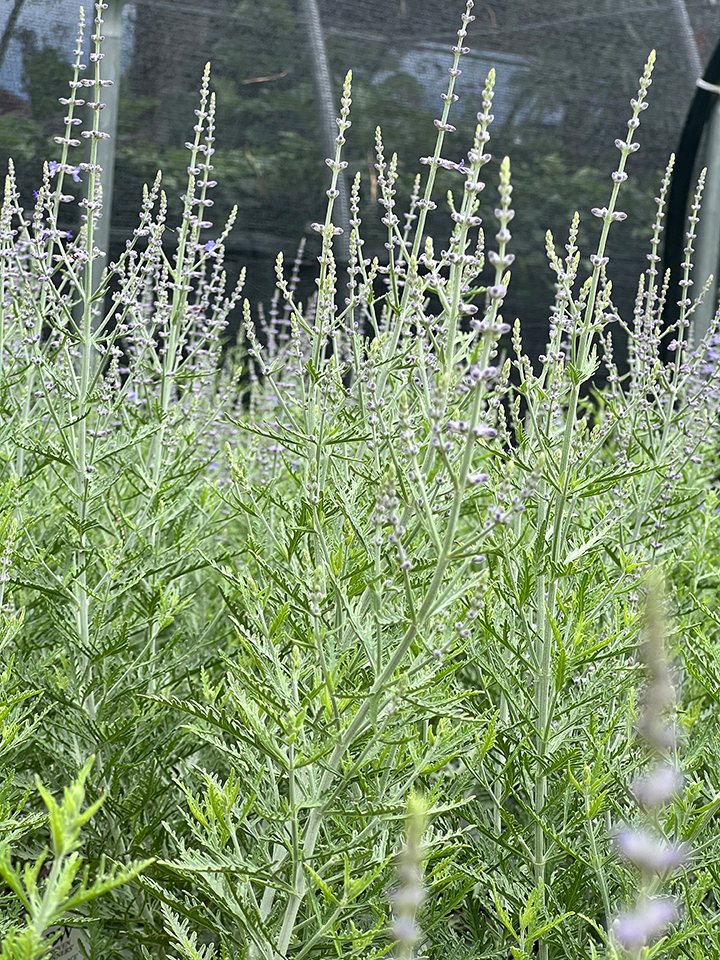 Russian Sage – Perovskia
Both salvias and perovskia are both called sage, they aren't in the same plant genus although they are both in the mint family. They are both heat and drought tolerant once established though and the plant form and blooms are similar. Russian sage as these gorgeous fern-like, serrated, gray colored leaves on shoots that end in soft lavender purple blooms. Right now, we have Denim 'N Lace and Sage Advice. Did we mention they are deer resistant?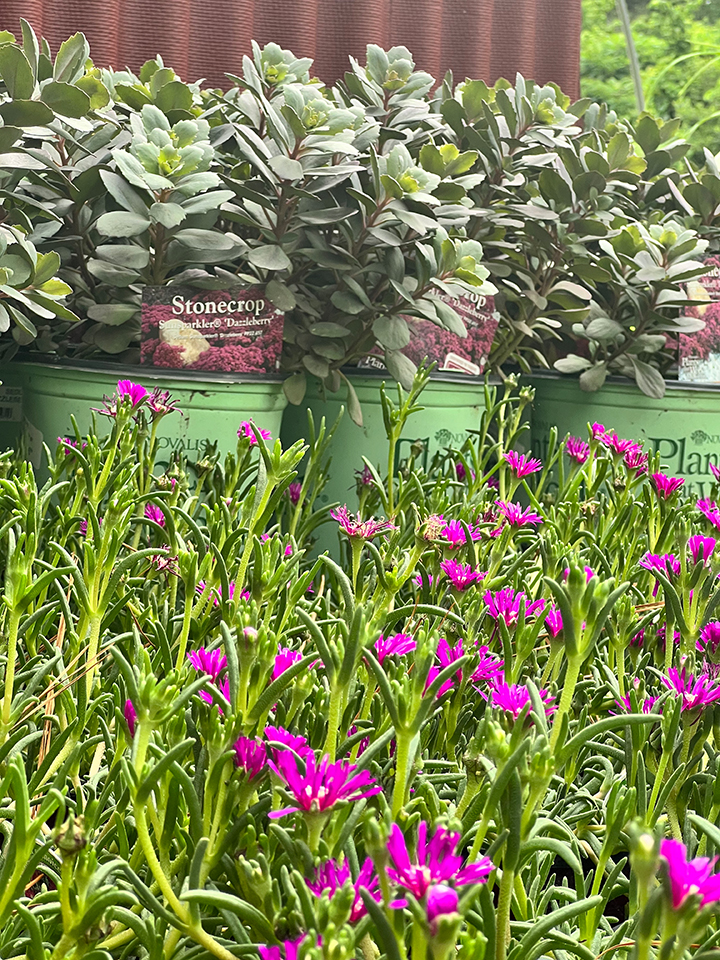 Hardy Ice Plant – Delasperma cooperi
This low growing groundcover perennial is a perennial succulent, like sedum.  However, Ice Plant features a totally different looking bloom; frilly star-shaped magenta colored flowers that look similar to an aster bloom. It's very low growing, with a height of only around 2 inches, but spreads out significantly to around 20 inches. As you would guess, this one is drought tolerant as well!
Our perennial department is currently full of these beauties and many more; it's a wonderful time to stroll through both our sun and shade perennial departments!