All About 'Red Rocket' Pennisetum
Print
All About 'Red Rocket' Pennisetum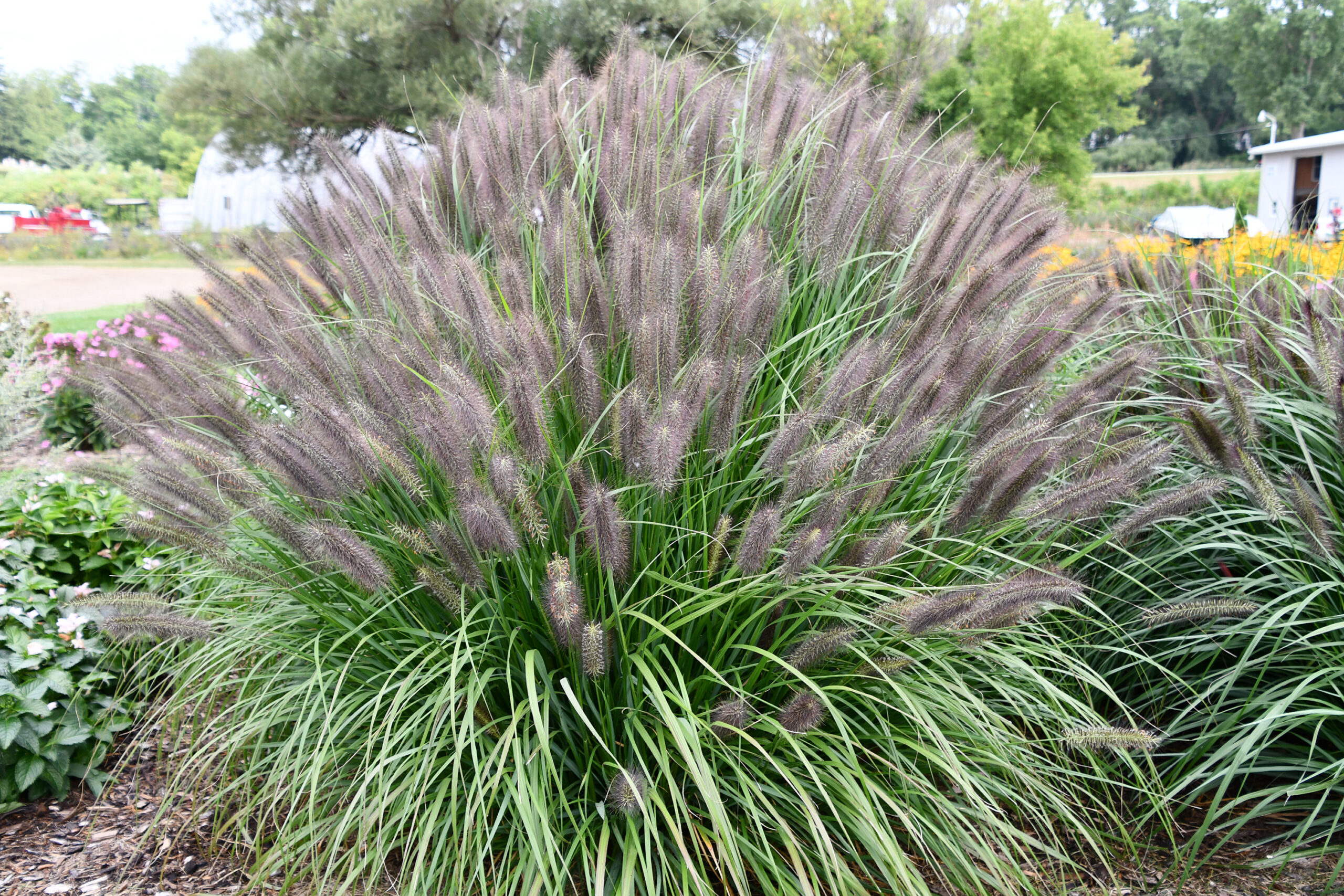 It's here; the season when ornamental grasses are the stars of the landscape, with their eye-catching plumes waving in the cool breeze!  We have many different varieties to choose from… and right now, our favorite is 'Red Rocket' Pennisetum.  And bonus, our current selection of 'Red Rocket' (September/ October 2022) was grown right here at Good Earth by Jen M., our perennial grower!
What makes this particular fountain grass so cool?  Here are the features that have us labeling this beauty the must-have ornamental grass this fall:
It's the Goldilocks of grasses; doesn't grow too big or stay too small. Mature size is 3 feet tall and 3 feet wide. Not only does 'Red Rocket' shine in landscape beds, it also makes an outstanding ingredient in fall combination planters!
You might have noticed the dark plumes in the image above; the darker color is unique to this particular variety.  The plume color contrasts nicely with medium green blades.
As with many grasses, 'Red Rocket' is drought tolerant once established. Use Good Earth brand Jump Start at planting to get the roots established faster this fall.
For best results, plant in a full sun location (six hours of full sun exposure). However, if you have a spot with at least four hours of sun, that should be adequate as well.
Our Good Earth grown perennials sell fast; we suggest coming in soon for one of our lovely 'Red Rocket' grasses!